Get Legal Representation From An Accident Lawyer Near Me Today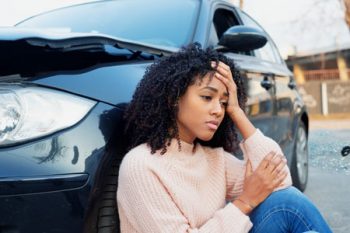 At Lakepoint Law Firm near Salem, Oregon personal injury attorney team is here to provide you with the aggressive legal defense you need after an accident. Whether it's a worker's compensation claim, a motor vehicle accident, or a construction site incident, our extensive experience in personal injury law will help turn your valid personal injury claim into the financial compensation you are legally entitled to. Our accident team strives to support our clients professionally and emotionally so they can focus on recovering while we work on winning their cases.
Types of Accidents You Need a Personal Injury Attorney For
We have an accident lawyer for a wide range of different cases:
On-the-Job Accidents
Workers Compensation Attorney Services
Auto Accident Attorney Services
Motorcycle Accidents
Cycling Accidents
Semi-Truck Accidents
Slip and Falls
Pedestrian Accidents
Construction Site Accidents
Defective Products
Call Lakepoint Law Firm Today And Get A Free Case Evaluation With An Accident Attorney In Salem
What are Legal Damages?
In the Oregon court of law, fair compensation is what's referred to as "damages." Throughout a civil or personal injury case, the plaintiff, defendants, attorneys, and judge will often speak of damages, as the entire point of a case is to determine a party's entitlement to damages and, if so, how much.
In these cases (whether it be physical injury to the body or real or personal property damage), a judge will determine if the defendant is at fault. If the plaintiff is found at fault, a determination of the level of damages will then follow. While compensation can't undo everything, the ability to try to live normally following a life-altering accident is an American right. Our dedicated team is here to ensure you are compensated for your damages due to a motor vehicle accident, pedestrian accident, or construction site injury.
Compensatory Damages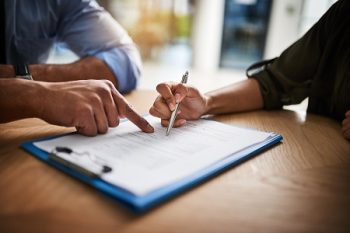 In the most damaging accidents, no amount of money can make things the way they were, but that doesn't mean compensation for damages can't make things easier with knowledgeable attorneys.
Determination of damages is made by looking at the extent of the injury. While an "injury" means a physical injury in the majority of cases, loss of real or personal property is also referred to as an injury – in a purely legal process sense. For example, in an auto accident injury, the damage to your vehicle is also taken into consideration. In some cases, it's conceivable for the physical injury and the resultant damages to be easily established, but a loss of real or personal property may be less clear and could become the focus of the case.
In any case, the monetary awards paid as a direct result of personal injury are called "compensatory" damages. Our experienced accident lawyer in Salem, Oregon, will help guide you through this process with comprehensive care.
Punitive Damages
In cases involving egregious behavior or negligence on behalf of a party, damages may go beyond the relative simplicity of compensatory damages. In cases where an at-fault party must "do more" to make things right, punitive damages may be ordered.
Because they're used as a form of "punishment" to the at-fault party for extreme behavior or negligence, they are rare and typically applied to things for which a dollar amount is nearly impossible to ascertain.
Contact Our Experienced Car Accident Attorney For Expert Advice
At Lakepoint Law Firm near Salem, Oregon, our legal team offers our clients a free, confidential consultation with a professional accident lawyer. If you are the victim of an auto accident, workplace injury, slip and fall accident, or any other type of accident, give us a call. Our experienced attorneys are available for daytime, evening, weekend, and even home or hospital appointments if you are unable to travel. We are here to answer all of your questions and provide the best legal action advice for your accident claim for damages.