Get An Experienced
Bicycle Accident Lawyer
In McMinnville, OR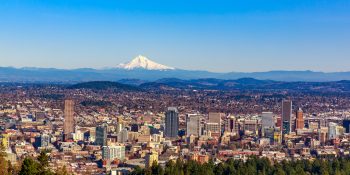 Each year, in Oregon, thousands of people are the victim of a bicycle accident resulting in significant injuries. And while the specifics of the situation vary from case to case, the most common causes for bike accidents are drivers hitting bicyclists or running them off the road. The injuries sustained from these types of incidents can range from minor to severe. Only an experienced bicycle accident lawyer in McMinnville, OR with significant personal injury experience, like Lakepoint Law Firm, can effectively navigate the laws applicable to both bicyclists and motorists alike.
In Oregon, the "Rules of the Road" apply to both bicyclists and motor vehicles. These rules are in place to keep both groups safe when sharing the road. The basic premise of these regulations is that both motor vehicles and bicyclists are equals and must obey the same laws of traffic. Cars must yield to bicyclists when required and vice versa. In the case of most bicycle accidents, it is not necessarily the intentional disregard for these rules but rather a failure to yield and safely locate others on the road. It is the responsibility of both drivers and cyclists to see and be seen. After incidents like these, it is common for the party at fault to deny responsibility, and that is where we come in. Our team of accident attorneys fights for our clients to protect their rights and ensure a fair settlement.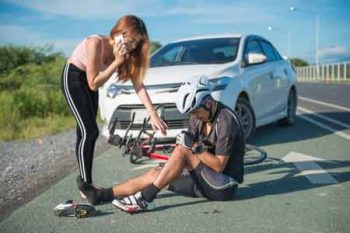 If you are the victim of a bike accident and, as a result, sustained broken bones, road rash, head injuries, or anything else requiring medical care, our lawyers will help you file an injury claim. Bicycle accident injuries can be severe, resulting in extensive medical bills and loss of wages due to missed work. The bicycle accident attorneys at Lakepoint Law Firm are here to fight for you. Our years of experience and knowledge in personal injury claims have equipped us to deal with insurance companies, establish fair compensation for our clients, and provide the emotional and professional support that is needed in these situations.
Contact A
Bike Accident Lawyer
In McMinnville
Because of the overlap of responsibilities, a bicycle injury expert such as Lakepoint Law Firm is required to ensure that the bicycle rider fully protects their rights and is not taken advantage of by the motorist's insurance company. We have plenty of experience when it comes to dealing with car accidents, motorcycle accidents, and more. Call our office today and schedule an appointment with one of our personal injury attorneys.