Get Help From A
Construction Accident Lawyer
Today!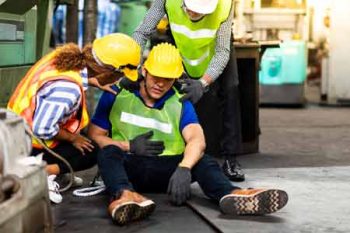 At Lakepoint Law Firm, we know that accidents can happen anywhere. However, if you're working on a construction site the chances of an accident happening are much higher and carry significantly greater risks. If you have suffered a serious injury on a construction site give us a call. Our team of personal injury attorneys is standing by to provide complete legal representation including that which goes beyond workers compensation services related to your claim.
With the nature of the job, personal injury claims related to construction accidents can be complex. Just because the work may be more dangerous does not mean an unsafe workplace or injury must be accepted. Having an experienced accident attorney on your side can make a huge difference. We protect the legal rights of our clients in Keizer, Oregon.
If you've been in a construction accident, you may need a lawyer to navigate your case.
For a free case evaluation, call Lakepoint Law Firm today.
Common Construction Site Injuries:
Falls and Falling Objects
Equipment or Machinery-Related Accidents
Vehicle Back-Overs of a Person
Fires, Explosions, and Chemical Exposure
Structural Collapses
Repetitive Stress, Heat-Related Medical Conditions, and Overexertion
Exposure to Unsafe Lead Contamination
Acute and Chronic Respiratory Illness
Common Medical Conditions Following a Construction Site Accident:
Amputation and Bone Injuries
Burns, Cuts, and Lacerations
Permanent Eye Injuries
Overuse Injuries Affecting Joints
Loss of Hearing and Vision
Catastrophic Spinal Injuries
Post-Traumatic Stress Disorder (PTSD)
Conditions Related to Chemical Exposure
Traumatic Brain Injury and Concussions
The Link Between
OSHA Compliance
And Workers Compensation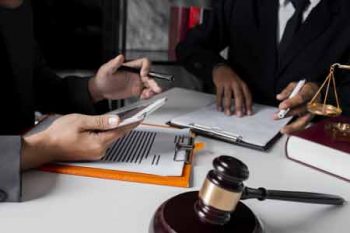 To minimize workplace injuries, the Oregon Occupational Safety and Health Administration, otherwise known as OSHA, put extensive requirements in place that must be strictly adhered to. Not only do businesses in violation of these regulations face the possibility of severe monetary penalties, but they also put their workers at risk. While a workers' comp claim isn't explicitly tied to an OSHA violation, it's easily possible that an OSHA violation was the catalyst for your injury. Additionally, a proven violation of an OSHA claim might very well provide strong support for a workers' compensation claim or a lawsuit.
Like any other place of work, a construction site must be maintained and managed to assure the safety of workers. While every workplace must adhere to OSHA regulations, a violation of an OSHA regulation on a construction site is much more likely to result in severe and lasting injury – or death. Between the presence of heavy machinery and tools, fall potential, and loose build materials like wood, concrete, and metal, the average construction site provides more opportunity for serious injury than almost anywhere. And it's that potential for grave injury the necessitates the use of OSHA regulations to maximize the safety of working construction.
OSHA regulations don't stop after leaving the construction site either. Transportation of materials to and from sites also fall under the umbrella of OSHA. Especially for trucks hauling hazardous chemicals or loose construction materials, meeting safety guidelines is of the utmost importance. Where a construction site incident might be limited to a few, a transportation accident could result in the injury of dozens of different parties. OSHA compliance and regulation can be a very complex topic, which is why having an experienced accident lawyer is essential.
Seek Legal Representation for a Construction Site Injury
In most cases of serious injury from a construction site accident, legal representation will be necessary. Especially due to their complexity, the higher number of variables, and the need for a strong defense against a claim of pre-existing conditions or assumed-risk – it's imperative that you have a construction accident attorney on your side to navigate the layers of a construction site claim and keep the facts straight.
If you've suffered a personal injury because of a violation of an OSHA safety requirement, you may very well be entitled to compensation. But to ensure the strongest case for yourself, there are important steps that must be taken in order to prevail. Call Lakepoint Law Firm in Keizer, Oregon today to find out how our company can help you.