Professional
Slip and Fall Accident Lawyer
In Keizer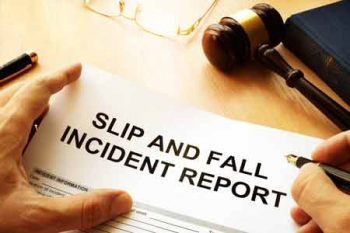 At Lakepoint Law Firm, near Keizer, Oregon, our team of attorneys understands how complex slip and fall accident claims can be. Premises liability is a term often mentioned in personal injury law and it refers to a property owner's responsibility when someone gets injured on their property due to unsafe conditions. If you've been involved in a slip and fall accident you may have a premises liability case and our personal injury attorneys are here to help ensure your medical bills, lost wages, damages, and other losses are compensated. We work closely with our clients to provide the professional and emotional support that is needed in a slip and fall case. We battle the at-fault party's insurance company to get you the fair compensation that you deserve.
Premises Liability
According to Oregon's regulations, it is the responsibility of a property owner to keep their environment "reasonably" maintained and safe for visitors. If they do not uphold this legal obligation a civil lawsuit can be filed against them, in the event of an injury. However, this leaves a lot of room for interpretation. For example, what is "reasonable" when it comes to cleanliness? What constitutes a hazardous condition? These are questions that are often settled during a lawsuit after an injury has taken place.
The gray area widens when it comes to proving that the owner of a premise knowingly neglected to uphold their "duty to care." These duties include things like cleaning up spills, installing handrails on steps, fixing tears in carpeting, maintaining smooth parking lots, using appropriate warning signs, and providing adequate lighting. There are many more items that can be considered a responsibility for property owners. All of them are tricky to decipher and trickier still to prove that they were knowingly disregarded which is why having a professional personal injury attorney on your side is essential.
When You Need An
Injury Attorney
Give Us A Call!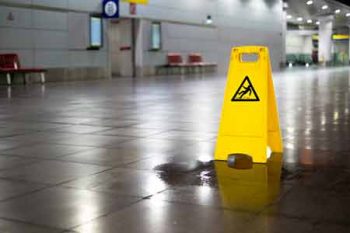 Jean Fischer and her team of attorneys at Lakepoint Law Firm near Keizer, OR, provide their clients with professional legal representation for slip and fall injury claims. We understand that these types of accidents can result in broken bones, head injuries, and various other problems that require medical care.
Our goal is to protect your rights and ensure you receive the financial compensation you are entitled to. Call our law office today to schedule a consultation.