Expert
Workers Comp Lawyer
In McMinnville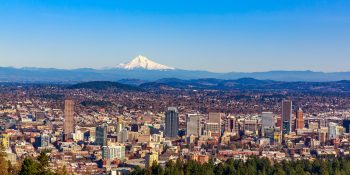 At Lakepoint Law Firm, near McMinnville, Oregon, our team of experienced attorneys is here to help you with your worker's compensation claim. We understand that these cases can quickly become very complicated, so working with a personal injury lawyer specializing in compensation law is essential. If an employee is hurt on the job while performing duties that were within the course and scope of their employment, they have the right to medical care for any injuries that occurred on or off the premises. In many cases, you can be awarded compensation benefits for temporary or permanent disabilities that resulted from your workplace injury.
In Oregon, various legal elements are put in place to protect worker's rights. Employers are required to carry worker's compensation insurance for their employees. If a company fails to carry this coverage, employees may be covered by a state-operated public uninsured employer fund, which can be used to pay benefits. Additionally, it is illegal for an employer to terminate or refuse to hire an employee for having reported a workplace injury or filed a worker's compensation claim. At Lakepoint Law Firm, we believe that your focus should be on recovering from your injuries and not dealing with an insurance company or third party's legalities. Our team of experienced compensation lawyers is here to fight for you!
What Do I Do If I Am Injured On The Job?
Report your injury to your supervisor as soon as possible and ask to fill out an injury claim form, also called an 801 form. If you don't report it early on, your benefits may be in jeopardy.
Make sure when you seek medical treatment following an on the job injury that you tell the doctor exactly what happened to you and ask the doctor to fill out an accident report form, also called an 827 form.
If your doctor puts restrictions on you, make sure you don't exceed those restrictions at work or home. If you exceed your restrictions, especially off work, you can jeopardize your benefits. Make sure you receive a written off work slip or work restriction slip from your doctor every 30 days, even if your claim has been denied.
If your workers compensation claim is denied, you should consult an attorney as soon as possible. Be aware that you only have 60 days from the date of the denial letter in which to appeal the denial. If you do not appeal to the denial timely, you can and will likely lose your right to appeal.
If you feel that your work, over time, caused your medical condition and your doctor agrees with you, then you need to file a claim within 1 year. The sooner you file the claim following your first visit to the doctor, the easier it may be to get the claim accepted.
How Does Workers Comp Work?
Medical Claims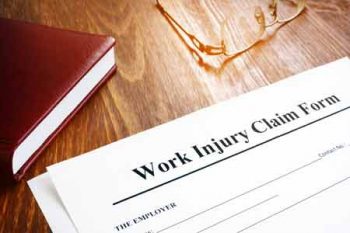 Have you recently had some medical complications as a result of your work? If you have had medical complications that you suspect are the direct result of some work-related activity, then don't hesitate any longer as you could be entitled to compensation for your medical complications. Having proper documentation of your medical complications is essential, and proving it is a result of your work activities is extremely important if your case is to stand up in court. If your case can be proven, then you could be eligible for compensation for your medical bills and time lost. If you suspect that you have a case, please contact a compensation lawyer at Lakepoint Law Firm so that we can review your case as soon as possible.
Lost Time Claims
Have you recently had a work-related injury or illness that has prevented you from performing your work? When a work-related injury, illness, or disability results in absence from work, you are entitled to some form of workers compensation for your lost time. For your case to stand, you must have well documented medical reports from a doctor giving good reason and documented dates of lost time due to your work-related injury. If you qualify, you could be entitled to approximately two-thirds of the employee's average weekly pay. If you feel that you have a work-related reason for not being able to perform your job and have not been compensated for your time, please contact us today so we can get you the compensation you deserve.
Accident Claims
Have you been injured while on the job? If so, you could be entitled to compensation for not only any medical expenses you have had due to the injury, but you could also be eligible for compensation for any lost time from work as a result of that injury. To get proper compensation for your injuries, you need to document and report the injury to your employer or supervisor as soon as it happens. Please contact us as soon as possible so that we can take the burden off your hands.
Give Us A Call When You Need A
Workmans Comp
Attorney
At Lakepoint Law Firm, our team of personal injury attorneys works hard to ensure our client's rights are protected. We provide aggressive legal defense to safeguard your compensation benefits in the case of a workplace injury. We empathize with our clients going through these difficult times and understand that recovering your health and well-being is far more important than battling an insurance company. With our extensive knowledge and experience in Oregon law, we are confident that we can get you the financial compensation you deserve. When you need a professional compensation lawyer on your side, give us a call!