The Riskiest Careers: Jobs With The Highest Occurrences of Workplace Injury
Many careers carry a risk of injury with them. However, there are definite differences between an office job and a career as a first responder when it comes to personal injury. Take a look at some of the highest-risk jobs here, according to the U.S. Bureau of Labor Statistics. The all-worker rate of fatal injuries in the United States is 3.5 fatalities per 100,000 full-time equivalent workers, and many of these jobs have fatal injury rates well above the nation's average.
Landscaping, Lawn Service, and Grounds-Keeping Worker Supervisors
Due to their frequent interaction with heavy machinery and dangerous conditions, landscaping supervisors suffer a higher rate of fatal injury than many other workers at over 18 fatalities per 100,000 FTE workers.
Farmers, Ranchers, and Agricultural Managers
Approximately 22 per 100,000 FTE workers died from fatal injuries on the job in the agricultural industry. Farmers and ranchers often work with heavy machinery and large animals such as horses and cattle, which both increase the risk of workplace injury.
Truck Drivers
Truckers certainly assume a significant amount of risk in their careers. Weather and road conditions, along with other drivers, create a hazardous work environment for truck drivers. In 2018, the fatal injury rate for truck drivers was 24 per 100,000 full-time equivalent workers.
Structural Iron and Steel Workers
Structural iron and steel workers also have a high rate of fatal injuries on the job, approximately 30 per 100,000 workers. Heavy machinery and heights create hazardous conditions, as evidenced in a crane collapse in Seattle last April. On April 27, 2019, a construction crane collapsed onto Mercer Street at 3:28 in the afternoon. The accident killed two ironworkers and two people in cars on the street below. Four others were injured.
Garbage and Recyclable Material Collectors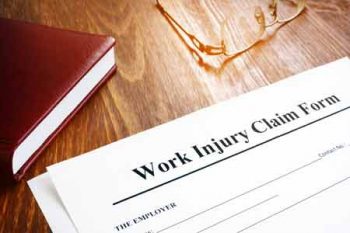 Sanitation workers face a lot of risks at their job. 25% of all accidents in the waste industry are a result of backing incidents involving the garbage truck. Other causes of garbage worker injuries and fatalities include neglectful drivers and machinery accidents. A garbage truck has massive compactor blades that may cause waste materials to burst or shatter, which puts waste workers at a high risk of being hit by flying debris. The fatal injury rate for garbage collectors is 39 per 100,000 workers.
Roofing Contractors
Roofers have a high-risk occupation. Falls account for nearly 75% of all fatalities in the roofing industry, and almost 40% of all deaths in the construction industry are a result of falls. These numbers do not include serious injuries, but the fatal injury rate for roofers is close to 40 per 100,000 FTE employees. This statistic means that roofers are three times more likely to suffer a fatal injury than the average worker in the United States.
Aircraft Pilots and Flight Engineers
Pilots in America have one of the riskiest jobs in the nation. This information may come as a surprise, as major airline pilots tend to have a low fatality rate. However, charter and air taxi pilots have a much higher rate of fatal injuries than their commercial counterparts. Nearly 20% of fatal airplane crashes in the United States occur in Alaska since much of the state's towns and settlements are only approachable by air. According to the U.S. Bureau of Labor Statistics, the fatal injury rate for airline pilots and flight engineers was over 40 deaths per 100,000 FTE workers.
Fishers and Fishing Workers
You may not be surprised to learn that fishers and other fishing workers have the second-deadliest job in the United States. In 2005, the Discovery Channel premiered The Deadliest Catch, a reality show that depicts the harsh realities that fishers encounter daily. One of the show's stars, Captain Phil Harris, died in 2010 after suffering a stroke on board of the Cornelia Marie. Dangerous weather conditions and operating fishing machinery also contribute to severe injuries and fatal accidents. Nearly 55 deaths per 100,000 FTE workers occurred in 2018.
Logging Workers
The most dangerous job in America is logging. At 132 deaths per 100,000 FTE workers, logging is 39 times more dangerous than the average industry in the United States. There are multiple facets of logging that make it such a hazardous occupation, including:
Terrain. The rugged and steep terrain of the Pacific Northwest (where much of American logging takes place) is treacherous, and loggers spend a lot of time on the ground.
Equipment. Logging machines and chainsaws are pieces of heavy equipment that are incredibly dangerous if mishandled.
Trees. Trees are huge and weigh a significant amount. A rolling or sliding tree is unstoppable and increases the risk of crushing injuries.
Remote Work Sites. Much of the United States logging industry takes place in remote areas. If an injury occurs on the job site, it may take too long to get medical help in an emergency, resulting in a fatality.
---
How to Avoid Injuries On the Job
If you work in one of these hazardous industries, there are things to do to protect yourself from serious injury or a fatality in the workplace.
Follow all safety guidelines every time. The number one cause of crane collapses, for example, is human error. These accidents happen when workers take shortcuts instead of following all guidelines.
Do not run at work. Falls account for a significant amount of injuries on the job. Don't run on a job site.
Pay attention. Beware of your surroundings while at work.
---
How Can Lakepoint Law Firm Help?
If you've suffered a workplace injury, contact us here at Lakepoint Law Firm. We are a leading local provider of legal services for clients who have suffered personal injury or workplace injury. We specialize in injury claims, and we can help you get back on your feet as soon as possible!