Bicycle Accidents on the Rise
There has been a large increase in the number of bicyclists who have been injured while riding in recent years in Oregon. A personal injury attorney in Salem, OR understands the pain and trauma that are often caused by these accidents. A victim should waste no time in contacting a lawyer that can help them obtain the compensation they need to afford their recovery.
The popularity of bicycling has grown over the last 10 years in Oregon as it is a convenient and inexpensive way to travel and it's easier to find a place to park in larger cities. Many cities have installed special bike lanes and allowed bicycles to access park trails to address the increased bicycle traffic. However, bicyclists are often much less protected and less visible when sharing the road with vehicles on streets and highways. The problem is two-fold; automobile drivers don't respect the bicyclists' rights and cyclists are not knowledgeable enough about the rules of sharing the road.
Attorney's Understand the Staggering Facts About Vehicle Vs. Bicycle Accidents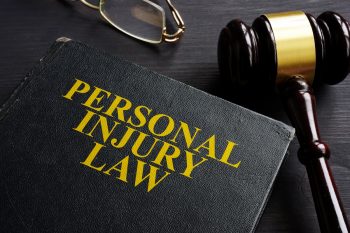 When you break down the sheer number of incidents that occur with bicyclists on public roads, you begin to understand why safety is the number one concern of riders:
A bicyclist is killed while riding every 6 hours
Upward of one million children are hurt each year in bicycle accidents
Almost half of all bicycle fatalities occur to children under the age of 16
Three quarters of all serious bicycle injuries and fatalities are a result of head injuries
Only 1/3rd of all bicycle accidents are from collisions with vehicles, but they account for the most catastrophic injuries and deaths
Some of the most common situations to result in car vs. bicycle accidents are due to lack of attention by motorists:
Failure to observe bicyclists in crosswalks
Failure to notice bicyclists in bike lanes
Failure to observe a passing bicyclist when driving out of a driveway
Failure to observe a passing bicyclist before swinging a car door open
That being said, bikers need to be aware of not only their rights, but also the responsibilities they have as a rider. Our states roads were designed with the intention that bicyclists and vehicles can both benefit from them. Therefore, the safety of all should be paramount when riding or driving.
While Oregon bicycle riders are required to obey the traffic laws, they are also entitled to the same legal protection of those laws as automobile drivers. Bicyclists in Oregon who have been involved in a bicycle accident and have been injured as a result of negligence are encouraged to contact a Personal Injury Attorney in Oregon to discuss their case and to find out what your options are.
Lawyers Can Help with the Legal Details of Bicycle Accidents
A bike accident claim can be similar to that of a car accident claim. However, because the bicyclist often doesn't have automobile insurance, there can be complications. Most auto insurance policies carry personal injury protection benefits. Oregon insurance policies provide under insured and uninsured protection as well. A bike accident attorney is experienced at investigating the many issues associated with bike accidents.
Contacting an attorney soon after an accident is rarely the first thing that a victim thinks about. However, a lawyer is a vital first step in obtaining the compensation they need to afford the medical bills associated their recovery. In fact, it is advised to contact an attorney before communicating with an insurance company in order to guide them in doing so. Historically, insurance adjusters will go to great lengths to ensure that a victim gets as little disbursement as possible. Therefore, having professional legal counsel could mean the difference between fair compensation and inadequate financial payout.
Feeling secure that the chance a case stands of procuring the compensation both needed and deserved from a bike accident requires thorough examination. Knowing the different bicycle components as well as the amount of damages done to personal property and physical well being are vital pieces of information. From traffic laws to past bike accident cases, an attorney knows what needs to be reviewed in order to address every aspect of the law that could have been involved in the victim's incident.
Salem is a great city to ride your bike. At Lakepoint Law Firm, our attorneys understand the dangers of riding in street traffic. We will empathetically represent a victim in a bike accident case. When a person's ability to ride has been permanently or temporarily impaired due to an accident that was caused by a negligent driver, we know the right legal path to help you pursue the payment that is rightfully due to you.
What is the statute of limitations in Oregon for bicycle accidents?
While the time needed to provide notice of a potential claim is shorter, you have 2 years after the accident or 2 years after the date that the injury was discovered to make a claim, per Oregon statutes of limitations law. So, it is in your best interest to act quickly if you or a loved one are involved in a bike accident. A bike accident attorney can help you to recover damages from your accident.
The compassionate attorneys at Lakepoint Law Firm are here to help you or anyone in your family that may need a personal injury attorney. We offer evening, same day, and weekend appointments, and free consultation. Contact the firm for more details about the services offered and how we can assist in your situation.