We Are Your Local
Workplace Accident Lawyer
In Keizer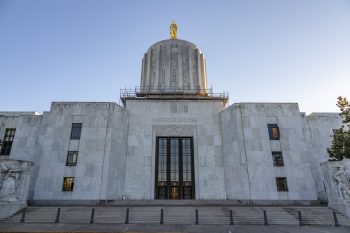 If you are an employee that has been injured on the job, you may be entitled to certain compensation for medical pay, lost wages, and temporary or permanent disability. Common workplace injuries include slip and falls, muscle strains, falling objects, auto accidents, cuts, toxic fumes, fires, and loud noises. While personal injury representation may be necessary for workers' compensation, determining how much should be paid out for a disability claim is usually where an attorney becomes more important.
Lakepoint Law Firm is a workers' compensation attorney standing by to provide experienced legal support every step of the way. Attorney, Jean Fischer, has over 28 years of experience helping people with personal injury claims stemming from workplace accidents in Keizer, Oregon. If you've experienced an incident at work that has left you injured, get in touch today.
What Should You Do If You Experience A Work Injury?
While aggressive counsel may be appropriate for those involved in even the most contested cases, no matter the severity of the worker's comp claim, several steps always need to be taken:
1. Notify your employer or supervisor and file your claim immediately.
If you've been hurt on the job, you may be entitled to compensation for your personal injury. After the accident, please fill out an 801 form and submit it to your company as soon as possible. This will serve as your official claim of injury.
2. Following the injury, seek medical treatment immediately.
For a strong, linear case record, be sure to tell your doctor the exact nature of the injury and request the doctor complete an 827 form. The 827 form is an official form that will be completed by your healthcare provider.
The 801 and 827 forms provide for official documentation of the personal injury and will be important parts of your case file.
3. Upon seeing a doctor for your injury, he or she will likely place restrictions on you.
To not jeopardize your benefits, you must follow the restrictions exactly.
Again, for the sake of a thorough case record, get the restrictions in writing if possible. Additionally, a "written off work" or "work restriction slip" for every 30 days off of work are important pieces of documentation – even if your claim has been denied.
4. If your worker's compensation claim is denied, attorney intervention becomes even more necessary.
It's also important to note that you only have 60 days from the denial date to get a formal appeal filed. If the appeal is not timely filed, you are all but guaranteed to lose your right to appeal – along with any compensation you may have been entitled to. Contact an accident lawyer at Lakepoint Law Firm as soon as possible.
5. Worker's compensation claims don't only result from acute injury on the job.
If you feel that repetitive stress due to work has caused a medical condition – and a doctor agrees with you – a claim must be filed within 1 year from your first visit to the doctor. As with most things regarding a worker's comp claim, the sooner you file, the better.
Claims As a Result of a Workplace Accident
A final worker's compensation claim may consist of one or more separate but related claims. Including:
Medical Claims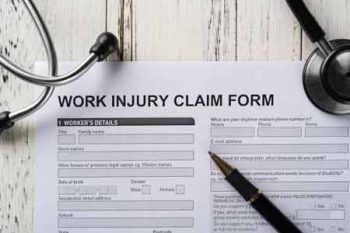 Medical complications that arise as a direct result of a workplace accident or work-related activity may entitle you to appropriate compensation.
To avoid denial of an otherwise valid claim, it's important to provide clear, step-by-step documentation of the entire incident and subsequent events that took place because of the incident.
If your case is proven, compensation for medical bills may be ordered.
Lost Time Claims
If the workplace injury directly leads to lost time and, therefore, lost wages, you may be eligible for compensation for the time that would have otherwise been paid. For the same reason, documentation is important for a medical claim; it's also equally important for a lost-time claim. If you qualify for lost wage recovery, you may be entitled to approximately two-thirds of standard weekly pay.
Workers Compensation Eligibility
Am I entitled to workers comp? It's a question that comes up a lot. And our answer to most folks is that it never hurts to pursue if you've got a valid personal injury. Before you file a claim alone, however, there are a few things to keep in mind:
Workers Compensation is a Right
Employees injured on the job have a right to medical care for injuries sustained on the premise and/or in the course of business within the normal scope of employment. In many cases of workplace injury, compensation for temporary or permanent disability is sought and awarded.
It Is Unlawful For An Employer to Terminate Based On A Worker's Comp Claim
But that doesn't mean it won't happen. In an at-will state such as Oregon, proving an employer's reasons for termination is challenging as it is legal to end the working relationship with an employee for any reason at any time. A strong record of communication with your boss might help, but there is a strong possibility that job loss might occur due to a claim. Nevertheless, if compensation is appropriate, an experienced personal injury attorney can help.
Employees Cannot Make False Claims
Perhaps the quickest way to lose a worker's comp claim is for any part of it to be falsified. If falsehoods are discovered, even in a legitimate personal injury, it is extremely unlikely that the claim will prevail.
Get Legal Representation From A
Work Injury Lawyer
Today!
Jean Fischer and her team of personal injury attorneys are here to provide you with the professional and emotional support needed for these situations. Having years of experience and knowledge about personal injury law has equipped the attorneys at Lakepoint Law Firm to handle nearly any case. When you need an experienced attorney on your side, give us a call!